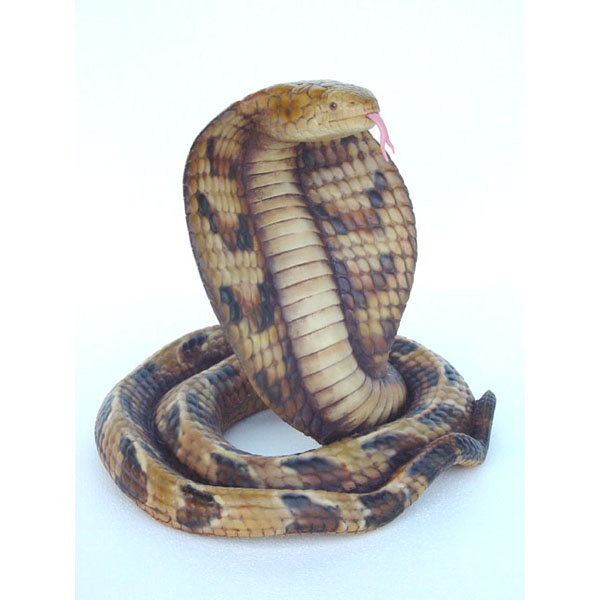 So i found a cobra statue similar to the one above when me and two pals went on an awesome adventure, about one month ago.
We went, very drunk, to a random creepy graveyard at 3 am.
It was on top of a grave of a young man, unsure about how he died but there was many weird and mysterious stuff around it.
The statue sits right above my PC and freaks me out from time to time. Always wondering when the spirits will come and claim my life.
Would it freak you out?